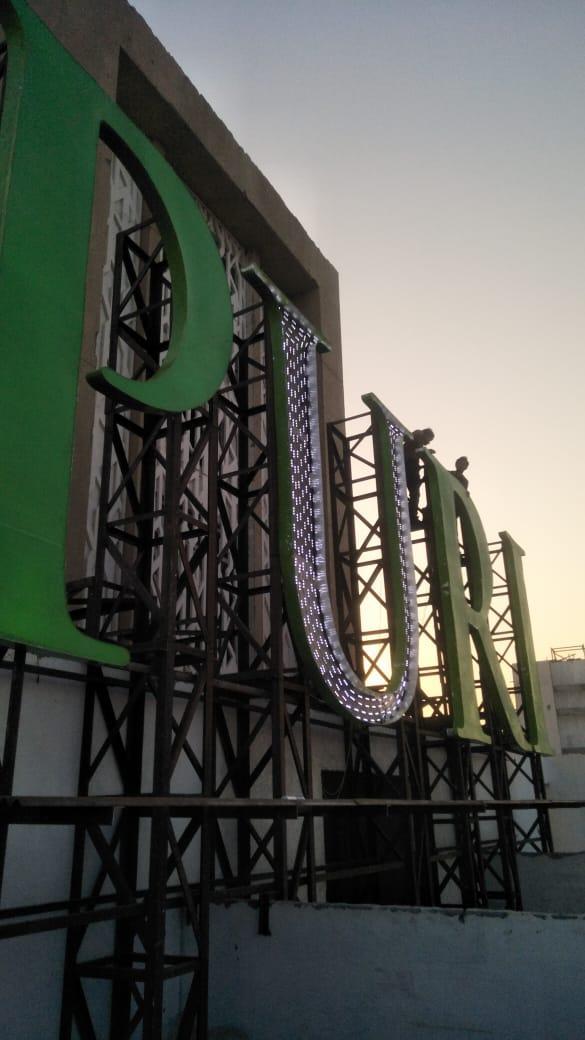 All leading Real Estate Players invite us when they look for Signage Specialist. In a High Wind Pressure Zone, Puri Construction was not just looking for another Signage but foolproof Civil certified Base Structure to Hold the Signage in any condition and Signage letters of such quality which would be phenomenally unbreakable.
…"Branding is the process of connecting good strategy with good creativity." -Marty Neumeier
12 feet Building Top Channelium Signage Letters with highest grade civil certified Structure on 29th floor in Gurgaon, Dwarka Expressway.